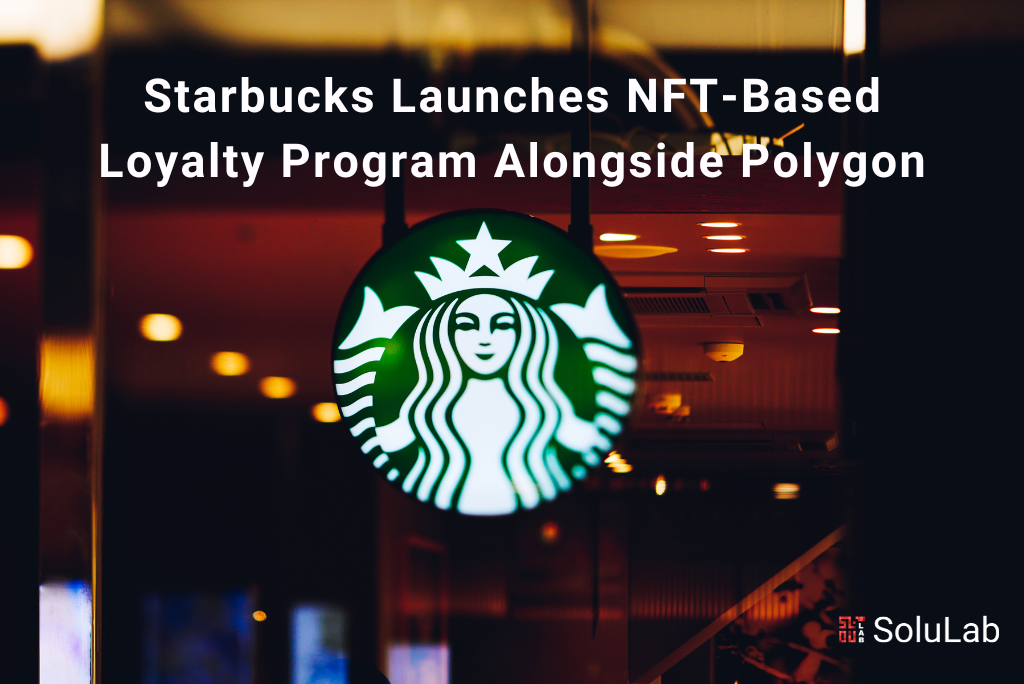 Starbucks Odyssey will come up with designs using the trending web3 technology. The novel experience is expected to be available by the end of 2022. It is a blend of the coffee firm's Rewards loyalty program with an NFT platform. Users can earn and spend digital assets. 
With Starbucks Odyssey, the company hopes to provide its most loyal customers with more opportunities to benefit financially and socially.
When utilizing the Starbucks Odyssey web app, Starbucks Rewards loyalty program users will sign in using their usual account information.
Once there, consumers may participate in what Starbucks calls "journeys," which might include playing interactive games to completing tasks designed to deepen their knowledge of the Starbucks brand.  As members complete these quests, they may be eligible to get early digital collectibles as NFTs (non-fungible tokens). Contrarily, Starbucks Odyssey uses the more approachable term "travel stamps" to describe these NFT gems, eschewing the use of any technical lingo.
Also, you may get your hands on a certain number of NFTs by using the Starbucks Odyessy app, which is available online and on smartphones. These NFTs will be stored on the Polygon blockchain, but buyers will utilize traditional payment methods like credit/debit cards to acquire them. The company believes lowering the barrier to entry into the web3 experience would increase client adoption. Rather than charging extra for "gas fees," it would provide bundled deals to clients.
The company claims it has not yet determined the total cost of its NFTs or the initial supply.
The "stamps" (NFTs) will carry a point value depending on rarity. It's possible to buy or sell them on the Starbucks Odyessy marketplace. The NFTs' artwork was created in collaboration with Starbucks and several artists. A percentage of the revenue will be given to organizations selected by Starbucks workers and customers.
Members who collect stamps will earn points that may be used to access unique privileges.
These benefits go above and beyond what you can get with a conventional Starbucks Rewards account and its "stars." While members may receive free coffee, food, or select products now, points earned at Starbucks Odyessy will convert into experiences and other advantages in the future.
This might be a virtual espresso martini-making workshop or access to limited-edition products and artist collaborations on the low end. As your points accumulate, you may be invited to exclusive events organized by Starbucks Reserve Roasteries, or you may even win a vacation to the Starbucks Hacienda Alsacia coffee plantation in Costa Rica. The most valuable bonuses are likely reserved for people who acquire NFTs. However, inferior versions may be available to those who work their way up.
For example, a bought NFT may provide the whole vacation package and farm visit, but an earned NFT could give the tour just, leaving the user to book flights and lodging. However, no official decisions have been taken by Starbucks on this front.
However, the company can say that it plans to completely integrate the program with its existing loyalty rewards, going beyond just using the same user account credentials for both programs.
Earning NFTs in Odyssey requires players to "taste three items from the espresso menu," which might need physical movement. The customer must provide their barcode at checkout the same way they would if they earned stars for the purchase to count toward the Starbuck Odyssey challenge. The company is debating the optimal mix of games, challenges, and quests for the first rollout.
Most importantly, the company aspires to level the playing field so that anybody may buy NFTs, not only the wealthy few who can afford expensive digital collectibles in the current NFT communities.
To persuade customers to spend more time in its establishments, Starbucks has already installed Wi-Fi in its cafes. In addition, it advocated for using mobile wallets years before Apple Pay became widespread. It pioneered mobile ordering in restaurants, setting the bar high before the COVID pandemic ever began.
According to the corporation, its web3 platform would start its waitlist (waitlist.starbucks.com) on September 12 and debut later that year. Starbucks is in full swing to get rid of the wait. Thus, making the platform open to all.