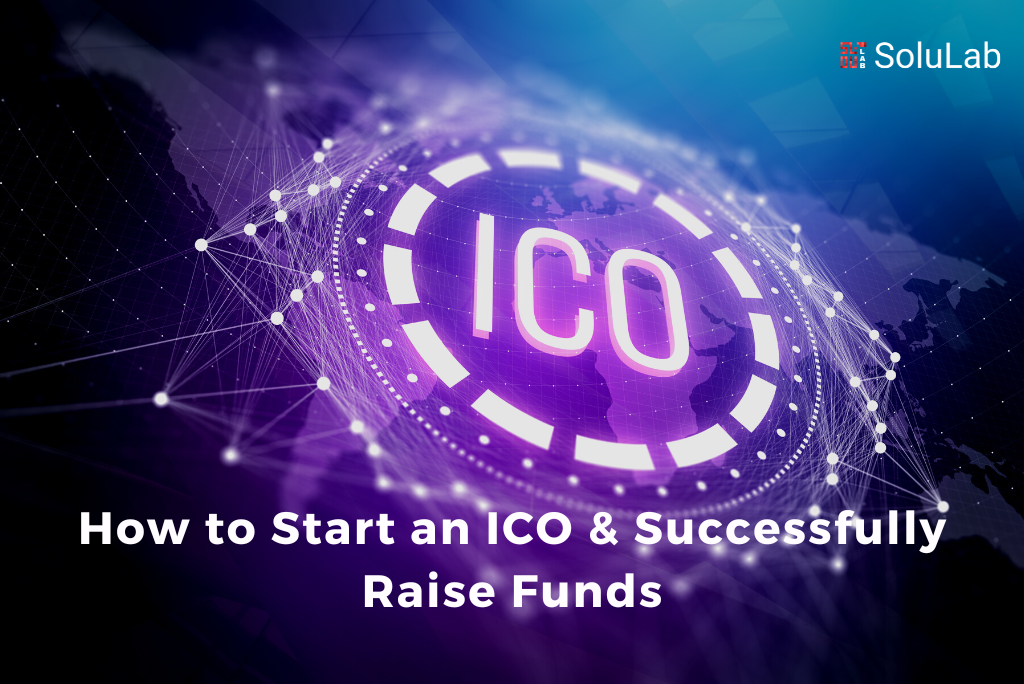 Let us understand a bit more about what an ICO is, before jumping into the topic – How to start an ICO?
Countries across the world have started to open up their financial and regulatory information systems to recognize cryptocurrencies as valid monetary units for payments. Russia, Japan, and Australia are the latest additions to a growing list of nations that have started to accept digital cryptocurrencies as an authentic payment system.
Start-ups and even tech behemoths are creating newer currencies in blockchain due to this increased acceptance and this is now creating a huge new ecosystem of Initial Coin Offering platform or ICO.
What is an ICO?
Initial Coin Offering (ICO) is quite similar to the Initial Public Offering (IPO) of blockchain currencies. With an IPO, you get to buy shares of companies that would then utilize those investments to expand the business, improve profits and ultimately, provide you with a stable dividend. While ICO, allows companies to offer a new coin or token in the cryptocurrency market and attract investments to grow the network that accepts these coins. The investors get access to a fixed number of coins or tokens in the ICO purchase and the growth of the network over time determines the value of the coin.
Read also: 5 Best ICO Projects in 2022
But how do we conduct a successful ICO launch for a new token?
Have a look at the complete ICO checklist and the various components of an ICO:
How to start an ICO in just 9 simple steps
The success of an ICO depends on the processes and steps involved in its creation. The characteristics of each ICO vary depending on the type of business, investment pattern, and ICO launch model.
So, let's have a look at how to launch an ICO in the right way!
1. Product Development & Advisory
Ensure that your project is solid, the tools and techniques, the information systems, the infrastructure you have utilized and all other technical credentials of your coin project are sound before announcing an ICO. It is always advisable to connect with expert blockchain consultants or firms specializing in blockchain solutions to evaluate your technology model and identify areas of improvement.
2. Build a Transparent Sales Platform
The main stages involved in the building of such a platform include-
Setting up a Digital Wallet: Allows the purchase of coins in exchange using either existing digital coins like Bitcoin or any recognized international currency like the US Dollar.

Setting up a Smart Contract: Due to its immutability, the contract ensures that the value of the currency or monetary units traded under its supervision is not susceptible to fraud.

Setting up supporting tools: Currency converters, payment gateway integrations, etc, if needed, should be set up to help the sale platform become more efficient and acceptable to all stakeholders.
3. Document the Project on a Whitepaper
Create a whitepaper or an e-book or an informative report of the project that details the goal, the objectives it aims to achieve, the story of how the project reached this milestone, and what the future holds for investors in the project.
4. Pre ICO Management
Many businesses conduct an ICO pre-sale to raise funds for conducting the actual ICO as well as for gaining exposure to the management hurdles of an ICO process. This would equip them with sufficient funds and expertise to run an actual ICO on a bigger scale.
5. Start a Conversation Around the Project
After you have captured the essence of the project in a white paper, circulate it amongst potential users so they can read and comment on it. This would also spread the word about the coin and garner interest from the international community. Share the white paper and other literature about the coin on social media as well as start conversational threads in popular forums like Reddit.
6. Global ICO Community Networking & Partner Relations
Set aside a substantial part of your marketing budget to connect with global communities at events where blockchain technology and digital currencies are hot areas of interest. You could also strike a partnership with leading e-commerce and physical retail chains in different countries to be a part of your digital currency network and accept your coins as payment. These merchants would then include your coins in their loyalty and customer acquisition strategies and thereby, organically add more users to your ecosystem.
7. Escrow & Custodial Advisory
The crypto-currency economy has been hit badly by scams and fake ICOs recently and several investors would hesitate to invest in ICOs for fear of losing their hard-earned money if the project turns out to be a scam. To avoid this scenario, it is advisable to set up a decentralized Escrow account within your project where investors can vet to transfer the funds accumulated in the ICO only when the project owners are able to successfully accomplish their milestones.
8. Distribution & Treasury Management
The raised funds would be stored in the Escrow account and the terms of distributing the fund for the project need to be well defined as a smart contract within the decentralized Escrow. The funds might have been collected in multiple currencies and the terms of converting them into a unified currency for transparency and how the funds would be managed should be clearly defined.
9. Security Audits
Before going ahead with an ICO, it is imperative to conduct a security audit of your token protocols, the digital token exchanges, the wallet and Escrow accounts as well as your information storage systems.
Once these 9 steps are in place, you are all set to start an ICO. For more detailed information, read this article: How To Launch A Successful ICO – Necessary Steps & Important Tips

Blog Credits: Medium